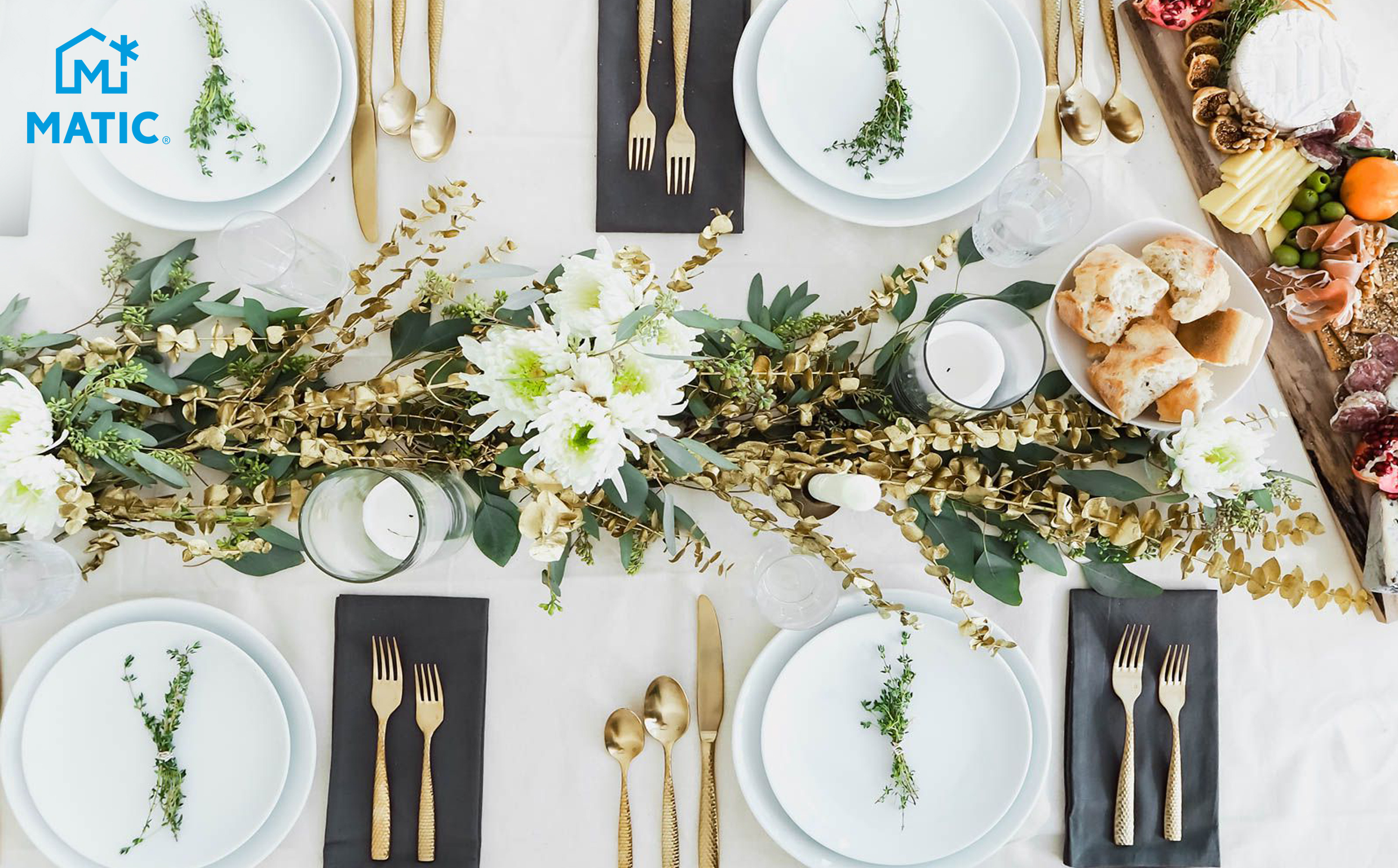 Have you seen those magical dinner tables on Instagram while you're scrolling through your feed?
They are simplistic in their placement and harmonious in their color coordination. They are just worth taking a picture of and sharing it on the socials.
If you are inviting your family or friends over, or even throwing an event like your engagement party or a celebration, the following tips will set your table up for a majestic dinner time!
Start off with dressing your table with a light color of linen covers, such as white, pastel pink or pastel blue. Keeping the base light will reflect better on the food and the plates.
Additionally, using linen will cover the flaws and blemishes your table might have!
The placement of plates is essential, geometry and symmetry are important factors in aesthetics for the eye. The guests' plates should be distanced from each other equally, where the main dinner plates should be placed in the center.
Place a decorative plate under the usual plate for a nice layering. On the plate, make sure that you place a napkin of a color that matches the linen.
Placement 101: Utensils & Glasses
Etiquette dictates that the forks go on the left, while the spoons and knives go on the right, with the knife being the closest to the plate. The glasses should be placed above the knife, where they are involved towards the center of the table. Consider using utensils of a unique style and color such as rose-gold, and having lengthy glasses.
Contrast: The Icing of the Table
Make sure you add contrast to the table by adding a pop of color. For example, you can place small bouquets of red roses or purple tulips. Flowers make everything pretty! However, make sure to have them at a short length (in short vases) so your guests can see each other and reach other plates comfortably.
Who doesn't like being extra from time to time?
If you're feeling fancy, or if the dinner is for an event, consider placing a menu card on the plate about the food served. You can also consider placing small white candles that'll give you minimalistic and cozy vibes. You can basically add any extra item you want as long as it is simple and meaningful – remember, you don't want to overdo it: more is less.
Setting up a table can be a bit overwhelming especially when you're busy with other preparations related to your guests and yourself. After-dinner is a time where you want to enjoy desserts, relax, and chat with your guests over a warm cup of coffee.
Enjoy those precious moments by booking a trained cleaner via Matic's Discounted Packages, where your dinner is guaranteed to run smoothly!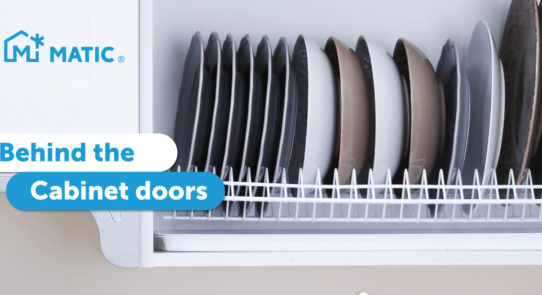 August 30, 2020 by Matic Services
You know deep inside what lies behind your cabinet's doors. If it's not seen, it doesn't mean it's not there. You try to pull out a pan and a crash of pots & containers surprises you. Storing your kitchen utensils is essential to save you effort in grabbing your target, time, and space.   End […]
Read article